The 5 Best Natural Blood Pressure Supplements – What Are They?
"For the longest time I've even called it the $1 pill for everything." This is how Dr. Al Sears refers to Curcumin Triple Burn.
You can CLICK HERE to see more about it. AL

This page contains affiliate marketing links. We may get paid a commission on the sale of a product or service recommended here.
This blog is a participant in the Amazon Services LLC Associates Program, an affiliate advertising program designed to provide a means for us to earn fees by linking to Amazon.com. Other affiliated sites may also be linked to, and all advertising links are marked as AL.
Both high blood pressure and eye pressure can be decreased with diet and exercise. Massage and meditation help also, if there is a high stress level in your life.
If your doctor recommends pharmaceuticals, do your research, investigate the long term effects and decide what's best for you.
Be aware that there are blood thinning foods, and if you ingest them you may not need, or may even be harmed by, blood thinning drugs. If you understand your true medical status you can make the right decisions.
Related material:
Turmeric/curcumin has become known as a rock star in the natural health community, and for good reason. Its anti-inflammatory properties have been recognized for centuries.
For more details on this supplement, just CLICK HERE.

Ginger Rescue
"early studies show that ginger supports healthy, flexible blood vessels. This increases blood flow, which may help support normal blood sugar." – Dr. Al Sears

I owe it to my dad for my love of ginger. He used to make us ginger beer every winter and we'd help cap the bottles and wait for it to age with anticipation. It was made with real herbs and spices and only the gourmet versions today resemble what what we had.
I also love to nibble on crystallized ginger slices. I wash off the excess sugar and enjoy the peppery taste.
Did you know that peppery taste causes endorphins to flow?
This is because your brain anticipates a burn, and ensuing pain. It releases endorphins to help you cope with the pain. Cayenne and other peppers will create this effect, as well as ginger.
In Ginger Rescue you'll taste a touch of honey, moderating the peppery tingle.
"You probably know your body is under constant attack by free radicals. But did you know that ginger contains 12 antioxidant compounds more potent than vitamin E?
That makes ginger the perfect first line of defense against cellular damage. Damage that can leave you looking and feeling older than your years."
CLICK HERE for more product details.
AL
Omega Rejuvenol
Too much cannot be said about this product.
It is also a star player in supplement mixes.
Aside from the safe and pure Krill Oil in the formula, Vitamin E in its best form is included.
I also recall, about my dad, that after his first mini-stroke his medical doctor told him to start taking Vitamin E every day, which he did faithfully.
He had many consequent small strokes, yet lived another fifteen years, still driving and doing all his daily activities until his last three years.
Vitamin K2 is in this mix. This is a vital ingredient, because Vitamin K in the correct form removes calcium from your arteries, to be placed back into your bone matrix.
Here is an interesting video to explain how this works.
Vitamin D3 and A are included. This is a fat soluable formula, and all these products are digested easily together.
This power packed mix supports
Vision

Skin

Joints

Heart

Lungs

Mental Acuity

Blood pressure and blood vessels
These power packed anti-inflammatories would be well chosen by even young adults.
After growing up on fast foods and processed foods (and I'm not blaming busy working mothers for this), a healthy diet will actually heal and reline arteries, over a couple of years.
I personally know an individual who avoided a triple bypass by following a protocol to heal his arteries. With the right supervision and supplements, he achieved his goal.
That may not be for everyone, but do understand the choices here.
CLICK HERE TO SEE DISCOUNT AND FREE SHIPPING OPTIONS.
AL
Assure II Heart Tonic
Cupuaçu – what is that funny word? (coo poo a soo).
"Alone amongst every plant known, Cupuacu fruit has phytonutrient polyphenols (theograndins). These have a myriad of nutritional benefits, which will be discussed more thoroughly below.
Cupuacu is also heavy with vitamins B1, B2, B3 (Niacin), fatty and amino acids, and at least nine antioxidants (including Vitamins A and C). Being from the cocoa family, Cupuacu also has a high flavanoid content.
There are many other ingredients in the nutritional content of these rainforest fruits as well, including calcium, selenium, and others."
from  Cupuacu Fruit – The Juggernaut of Super Fruits.
Assure II is a chocolate shake. That sounds yummy, doesn't it?
Here is an image of the ingredients. You can see how power packed this delicious drink is! Note that is contains Folate, and not the harmful folic acid that gets sprayed onto so many of our "enriched" foods.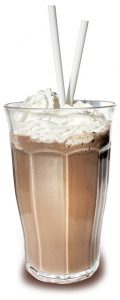 Here's more on folic acid:
Gynostemma Extract Affects Your Longevity In A Good Way!
Here is number 5 of the best natural blood pressure supplements.
"Ultra Accel II contains Gynostemma pentaphyllum, an adaptogen that protects your body against stress and boosts your strength and stamina."
Gynostemma pentaphyllum restores your decreasing (as you age) levels of AMPK enzymes. This affects you by:
Increasing belly fat

Unbalancing blood sugar levels

Decreasing all healthy effects of this "Master Metabolic Regulator."
Combined with Ubiquinol (Kaneka, the leading brand), tocotrienols and Vitamin E, you have a powerful supplement to increase your heart health and boost your energy.
CLICK HERE TO SEE PURCHASE OPTIONS
AL
Think about how you want to feel every day. You want to 'hit the ground running', right? Do you remember when you used to?
Can you close your eyes and fe-e-e-e-e-el it?
How much can you do now, as far as exerting yourself goes?
Think of your body as an engine, which in many ways it is. It needs fuel to exert itself, think, and create. It needs joint lube – in the form of oils and collagen.
It needs herbs to cleanse itself and keep the engine clean.
And that's why I wanted to summarize the group of best natural blood pressure supplements. They will do all of the above!
CLICK HERE TO SEE THE COMPLETE VITAMINS AND SUPPLEMENTS GUIDE
AL
What is your experience with blood pressure? Have you tried a program to keep it healthy? I'd love to hear from you! Please use the box below if you have a comment or question!