Your Vitamins And Supplements Guide
This blog, Your Vitamin And Supplement Guide is the result of years of learning on my part. My health problems and the search for solutions started when I was a teen. I've benefited from medical, nutritional, homeopathic, chiropractic, and allergy practitioners. My personal circle includes other health seekers who share cutting edge information.
The quest for better health is an ongoing process for me. I know this is true for many individuals because I read their blogs almost every day. Blogs about:
Teen weight gain
Depression and anxiety
Panic attacks
Fatigue and listlessness
Fertility problems
Anemia problems
Menopause disasters
Pain syndromes
Digestive problems, IBS, and constipation
Cancers and cancer treatments
And more, much more! The study of genetics, heredity, the causes of aging…Discoveries rolling out every year added to the complexity of health protocols.
I Hope To Help You
I hope to help you save time and worry if you're looking to feel better!
The health supplements I recommend on this site are the best quality I have found to date.
Because everybody is different! Green vegetables aren't good for everyone! There is always new data to sift through, and the need for the time to do so.
My Goal
My goal is to help you find what you need to
Feel better
Have more energy
Gain better mental clarity
Sleep better
And more!
This page contains affiliate marketing links. We may get paid a commission on the sale of a product or service recommended here.
The beige section above is at the top of each post on this site. It is simply to state that I have an affiliation with the vendor of the supplements I review.
The links you follow to the vendor's site are called affiliate links.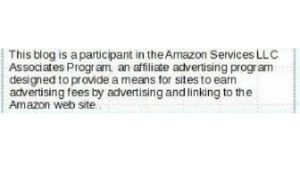 The above statement is about my Amazon affiliation.
If you make a purchase I may be compensated for providing you with free information,and opinions on the products.
At no additional cost to you.
Even though I may receive compensation for my posts or advertisements, I always give my honest opinions, findings, beliefs, or experiences on those topics or products. The views and opinions expressed on this website are purely mine.
A referral fee paid to this site does not add to your cost at all.
Any product claim, statistic, quote or other representation about a product or service should be verified with the manufacturer, provider or party in question.